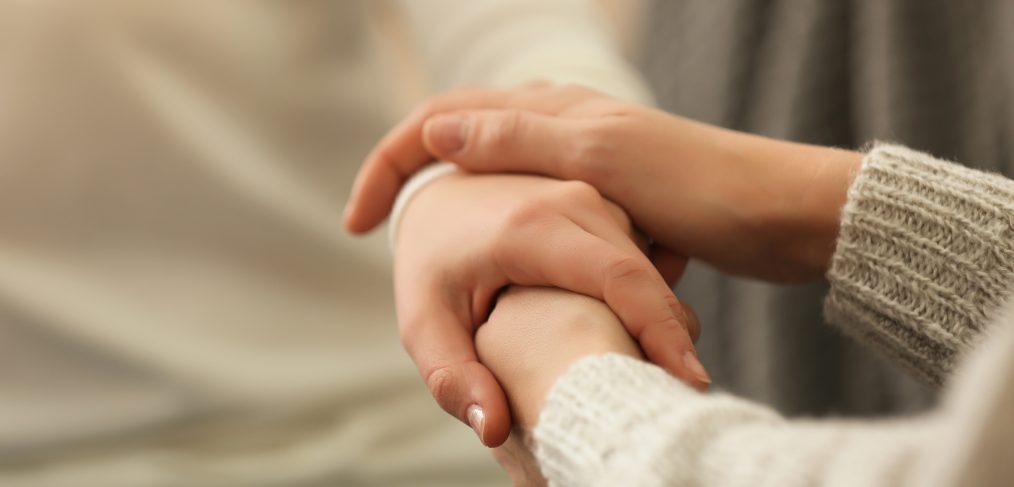 When you're facing a major change like having your teeth removed and replaced with a denture, it's not surprising you feel a little anxious. The anxiety is ramped up if you feel you are alone and without support to face the challenge.
It's not just the logistics, like who will drive you home after the operation, although there are various organisations that can help with that. But also, the potential lack of emotional support that bothers people in this situation.
Read on for things you can do to make the experience a less scary and more positive one.
Pre- procedure
Having a plan alleviates the fear of the unknown. So, begin by making a list for each phase of the denture process.
Start with your research
Being informed is crucial. Empower yourself by taking responsibility for your own welfare.
Begin Online
Do a search to discover what getting new dentures involves. Find out what happens during each phase of the process: pre tooth extraction (if you need it), during the procedure and fitting phase, and after you have your dentures. You can gauge how much time off work you will need, how much the whole exercise will cost, the options available for paying.
You will also discover what kind of support is available and where you can get it.
There are professional websites for denture clinics, dentists and oral surgeons full of information on what is available and what to expect.
Join denture support forums
There are whole communities out there ready to chat about what you're facing. People who have either gone through the same experience or are about to. You will find sound advice and sympathetic ears among them. If you haven't already chosen dental health professionals for your procedure, ask for recommendations to denture clinics, dentists and oral surgeons in your area.
Reach out to others
It isn't always easy to ask for help but you may be surprised by how keen people are to be there for you, if only you ask. Gathering information and talking through your concerns is an effective way to reduce anxiety.
Old stigmas around having false teeth are fading. People are more informed and less judgemental as a consequence, so there is little reason to feel self-conscious. Besides which, many thousands of people wear dentures in Australia. It helps to know you are not the first, nor the only one to be transitioning to dentures.
1 in 25 Australians aged 15 and over have no natural teeth.
There are many reasons beyond neglect for needing dentures. The more we talk about issues like getting dentures fitted, the more normal it becomes, so think of yourself doing a service for those who come after you.
Talk to family, friends, neighbours and work colleagues about your upcoming denture adventure. Chances are they've been through similar experiences. These days dentures are so natural looking it's difficult to tell who has them and who doesn't. Again, they may know of trusted professionals they would recommend.
Talk to your professional dental health specialists. They are dealing with your situation or ones very similar, all the time. They can answer your questions, reassure and offer advice. If finances are concerning you, there is a wide range of options and prices for every denture need.
Remain social
Being open and honest about your situation makes it easier to slot right back into your life after your procedure. It may feel like a momentous happening for you, but you won't stay on the front page very long for everyone else. If they know your situation, they will forgive those little adjustments you need to make until you get used to your denture. Sharing your feelings and frustrations can be therapeutic and may help you identify solutions and strategies for coping.
Adjusting to dentures
Above all, be patient with yourself and don't expect miracles. Having natural teeth removed and replaced with a denture is a big change in anyone's life. Being impatient about your rate of adjustment can give way to unrealistic expectations and make things more difficult than they need to be. At first, it could feel like nothing will get better, but given time and perseverance you will adjust and feel like yourself again.
Learning from past experience
One way to do this is to recall times in the past where you have overcome adversity. How did you cope? What strategies did you learn? Try to apply them now.
Maintain well-being
Look after your diet and sleep habits before, during and after the procedure. Follow the instructions carefully. They are designed to maximise rapid healing and adjustment, while minimising the possibility of anything going wrong. Treat yourself while you're recuperating by doing things you enjoy.
Giving yourself time to relax can help reduce stress and relieve tension.
Someone to listen
And if you think things are going pear-shaped and you feel overwhelmed but don't want to talk to someone close, reach out to a stranger's empathic ear. See here for a link to national helplines.
Remember, what now seems to be a major event in your life will soon pass and you'll look back incredulous that you thought it was such a big deal.
Better still, you'll be smiling.
---
Disclaimer – Always consult your oral health professional for expert advice about your unique personal situation. The information given here is of a general nature and for the purpose of education only. It is not meant to replace the advice of your oral health specialist
---
Northern Rivers Denture Clinic is located in the heart of Tweed Heads, southern Gold Coast. Finally have the smile you deserve with handcrafted, quality dentures.