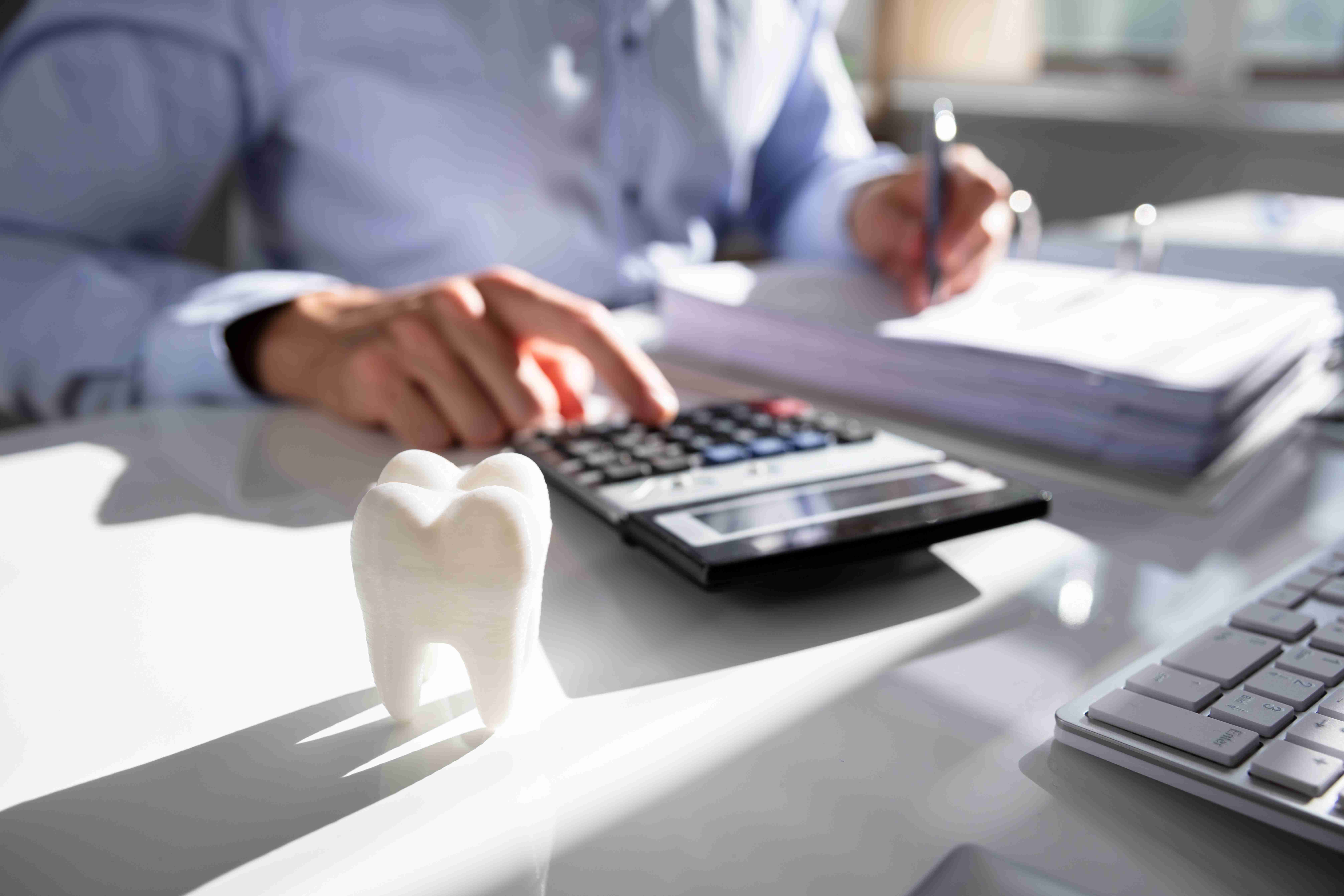 No doubt the cost of dentures is uppermost in your mind if you're about to embark on the denture journey. We all want to know what the impost to our budget will be before we commit ourselves to any purchase. However, when prospective denture wearers seek information on denture costs, they can be frustrated by the lack of explicit pricing available online or even over the phone.
There are very good reasons for this, and it isn't because denture clinics set out to deliberately obfuscate. In this post we explain the difficulty in finding exact denture costs and we attempt to bring together ballpark examples of pricing available online.
Why is it so hard to find out what dentures cost?
Have you wondered why it is so difficult to find out exactly how much dentures cost without having to make an appointment at your local denture clinic for a consultation and quote?
Firstly, it's important to understand that each patient has unique needs. No one mouth is the same as the next. In addition, prospective denture wearers have differing expectations about how they wish their new denture to look. They also have varying financial resources and, furthermore, respond differently to the denture experience. There is no 'one price fits all' scenario.
Therefore, it simply isn't possible to provide a definitive price list without an assessment of each individual patient's needs. It is possible to offer a rough ballpark figure however, with which patients can plan their finances.
The difficulty in providing exact costs
Calculating exact denture costs of a denture without assessing the patient is almost impossible. This is partly due to a multiplicity of variables in any one patient's case. It is also due to the impressive choice of options modern technology offers today's denture wearers. Your dental prosthetist has at hand a substantial array of denture combinations, choice of materials and configurations, to suit not only your clinical needs and your aesthetic expectations, but also your ever-important budget.
Following are some examples of what Australian denture clinics charge for generic dentures in 2021. It is a rough guide for the reasons cited above and depends on numerous factors including:
The number of appointments and preparation required for each patient, e.g. tooth extractions.
The type of materials chosen, e.g. acrylic or metal bases with plastic, resin or porcelain teeth. The number of teeth required, in the case of partial dentures. For example, a one tooth partial denture will be less expensive than one with several teeth.
Dentures cost 2021
Why knowing the cost matters
Given the importance of well-made, well-fitting dentures to your health, lifestyle and appearance, taking time to visit your dental prosthetist for an assessment, quote and treatment plan is well worthwhile. A little planning and research before you begin your denture journey, may save you money and even disappointment later. Some denture clinics offer a free, first consultation and no-obligation treatment plan and are happy to discuss your individual needs and expectations as well as the all-important denture cost factor.
Know your options for payment
Some health insurance funds cover the partial cost of dentures. If you contact your health fund with the item numbers for your procedures (found on your treatment plan), you will gain a more precise idea of the rebates they offer and the final cost of your denture. For those patients with limited financial resources, there are a selection of payment options from which to choose. Government support is also available for those who meet the qualifying requirements.
Things to consider before you commit to choosing a denture
Budgetary constraints can be a large part of your decision when buying dentures. But since you generally get what you pay for, it's worth buying the best denture you can afford.
We are fortunate in Australia to have strict regulatory requirements governing the health safety and quality of materials dentures are made of, as well as the level of training and expertise demanded of those who craft those dentures.
However, some dentists and dental prosthetists send their denture work to overseas laboratories where no such regulations apply. While not always the case, this can result in dentures being less robust, less well-fitting and in some cases not repairable. At worst, it may mean exposing your mouth and thereby your health to materials which fail to meet Australian safety standards. Even the cheapest Australian made dentures must meet Australian regulatory health standards.
Budget versus top of the range dentures
The difference between the most expensive dentures and budget dentures can be seen in terms of aesthetics, comfort and lifespan. For example, the acrylic denture is bulkier in the mouth than the more expensive chrome cobalt denture and may not have the longevity of the metal-based denture, but both must meet the same stringent Australian standards for health-safety and workmanship.
In summary
Dentures are a substantial investment in your health, well- being and appearance. However budgetary restraints are a dictating factor, so a balance between what you can afford and what you want must be found.
Cheaper is not always better. While researching prices online is helpful, it will result in only a rough guide to costs because of the variables involved. Finding a denture clinic that offers a free consultation which includes a quote and treatment plan will give a more accurate estimate of the costs. The denture clinic will provide you with the relevant information to take to your health insurance fund so they can calculate rebates for you. Ultimately, it's important to get the best dentures you can afford.
---
Disclaimer – Always consult your oral health professional for expert advice about your unique personal situation. The information given here is of a general nature and for the purpose of education only. It is not meant to replace the advice of your oral health specialist
---
Northern Rivers Denture Clinic is located in the heart of Tweed Heads, southern Gold Coast. Finally have the smile you deserve with handcrafted, quality dentures.