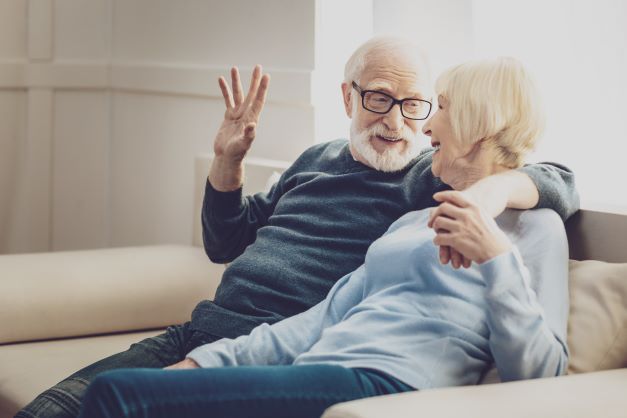 Cost of dentures for pensioners
If you have arrived at this page, there's a good chance you are acutely aware that living on a pension demands careful budgeting. Very often there is little left over from the costly business of everyday living for expenses like new, or replacement dentures, or even denture relines and denture repairs. But it's not all bad news.
There are ways to mitigate the cost of getting dentures for pensioners in Australia.
Depending on your pension status, you may even be eligible for dentures at no cost to you at all, apart from travel expenses to the denture clinic to embark on the process.
The following article examines some of your options if you are a pensioner needing dentures. While some of the information contained here centres on dentures for pensioners NSW, there is also general information which may help all denture wearing pensioners.
Free dentures for pensioners
Pensioner concession card
Do pensioners get free dentures? – the answer is yes. If you are a valid aged pension card holder, you are entitled to attend your state's local oral health service through Medicare. Details may differ from state to state, so it pays to check. You can choose to attend your local public dental health clinic for treatment. An assessment of your oral health status will determine whether you need to see a dentist or a dental prosthetist or both. Then the treatment you require will be determined and appointments made to commence the recommended treatment.
Waiting lists in some states however, can be long. Alternatively, a treatment voucher may be issued entitling you to treatment at a nearby state-approved denture clinic. Public dental staff will make the appointment for you or give you a list of providers from which to choose so you can make your own arrangements.
DVA Gold Card holders
As a Department of Veteran Affairs Health Gold Card holder, you are covered under the DVA dental program and can usually be treated on presentation of your card. Prior approval from the DVA for some treatments may be required.
Health care card
If you are not eligible for a pension card but are receiving government assistance in the form of carer payments, widow allowance or Newstart, you may still be able to get some assistance through your Health Care Card. It is a good idea to check as there are annual limits governing what you can claim for. Valid Medicare cards and health care cards must be presented before treatment can commence.
Am I eligible for public dental in New South Wales?
Patients must have a valid Medicare card to qualify for public dental services in New South Wales, in addition to one of the following concession cards:
Pensioner Concession Card
Commonwealth Seniors card
Health Care Card
Further eligibility criteria may apply for specialist dental services if these are accessed in hospital.
Contact your local public dental service to make an appointment. NSW denture patients can find their local service here.
Teaching facilities offer denture clinic services
Universities and TAFE colleges are another option to explore when seeking specialist dental care and dentures at an affordable price. As teaching facilities, those with dental schools have the benefit of state-of-the-art clinics, the latest technology and the most current, evidence-based treatments. A quick web search or phone call can establish if the teaching clinics near you offer this service and how much it will cost.
And you needn't worry about unqualified people let loose in your mouth. All patients are treated by postgraduate or final year students who are closely supervised by leading academics at the forefront of the latest research in their specified fields. Some services are completely free while others are offered at a significantly reduced cost. The 'one stop shop' aspect of a university teaching facility means you can see specialist oral health providers in a single location which can be very convenient if for example, you are seeking dental implants for pensioners.
However, while you may make considerable savings by attending these clinics, be prepared for the treatment to take longer than it would as a private patient. The trade-off of reduced cost is the teaching clinic service allows for the training of a new crop of upcoming dental professionals.
Be denture wise and practise prevention
While having private health insurance may be a luxury you can no longer afford, it can be worthwhile to consider keeping your extras cover. As we age the need for dental care often increases. Practising prevention by having regular dental check-ups can save money in the long term by avoiding the need for emergency work and by spreading the cost over a longer timeframe. Partial dentures rely on healthy teeth and gums to keep them secure and stable in your mouth. Regular maintenance for your dentures may also avert the cost of avoidable denture repairs and ensure you get the most from your denture by extending its longevity.
Dentures covered by home contents insurance
While we are discussing the wisdom of prevention and insurance, perhaps it's time to check your home contents insurance. Did you know some insurance companies allow you to nominate your dentures for loss under your home and contents policy? Given the cost of replacing your dentures in the event you lose or destroy them, it's worth contacting your insurance company to find out where you stand. Each policy will be different of course. An additional premium may be applied for covering optional personal valuables like dentures, while other policies may allow claims up to a specified amount without nominating the personal item.
Payment options
Check with your denture clinic about payment options before you commence treatment for new dentures. It helps if the clinic has a HICAPS facility so private health fund claims can be made on the spot saving you from having to outlay the money and wait to claim it back.
For those who have no option but to self-fund their dentures or pay health insurance gaps, there are numerous no-interest funds from which to choose like Afterpay, Humm and Zip, depending on your individual circumstances. In addition, some denture clinics offer their own payment plans to patients.
Getting the best denture deal
You wouldn't contemplate buying a new appliance for your home without shopping around for the best deal. Dentures and dental services are no different. Prices between clinics will differ so it may be worth conducting a little research before you embark on the denture journey with the first denture clinic you contact. Some denture clinics offer free, no obligation consultations, which gives you the opportunity to check them out before committing to treatment.
This is beneficial because the cost of your dentures is only one part of the exercise in getting the best deal. You also need to consider factors like accessibility of the clinic, competence of the staff, quality of the denture you are getting, the speed and reliability of its delivery. Most importantly, you need to make sure you can work in a collaborative way to get the best outcome for you. When things don't quite go to plan, it's reassuring to know your dental prosthetist will be there for you. In short, you need a prosthetist you can trust.
Denture services in remote Aboriginal communities
Some Aboriginal community controlled health centres offer dental care. To find out what you need to be eligible and how to make an appointment, contact your local ACCHC.
In summary
Free dentures for pensioners are possible. Even if you don't qualify for a free denture through the public health system, there are ways to minimise the cost of dentures by taking advantage of other health cards, by attending teaching clinics, or by simply shopping around for the best deal. It pays to do your homework, making sure you are taking advantage of any concessions that may apply to you.
Knowing what your payment options are, can ease the shock of an initial up-front cost, making it possible for you to spread the payment over a more manageable period of time. Maintaining your oral health to avoid any unnecessary costs is part of being smart about minimising the cost of dentures. Finally, holding on to your extras cover even if full hospital cover isn't possible, can be a wise move as we age and our dental needs increase.
The cost of false teeth for pensioners doesn't have to keep you awake at night.
---
Disclaimer – Always consult your oral health professional for expert advice about your unique personal situation. The information given here is of a general nature and for the purpose of education only. It is not meant to replace the advice of your oral health specialist
---
Northern Rivers Denture Clinic is located in the heart of Tweed Heads, southern Gold Coast. Finally have the smile you deserve with handcrafted, quality dentures.