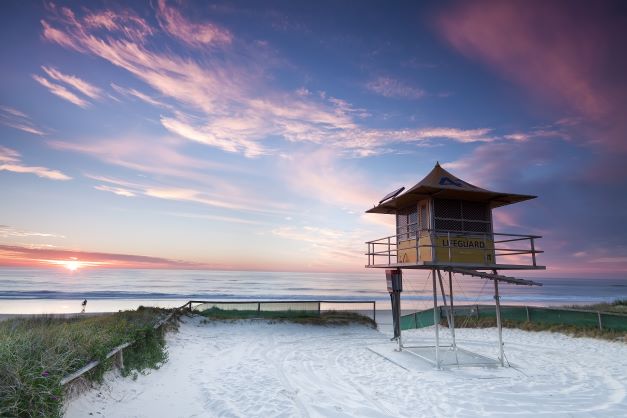 The all-important question: How much do dentures cost?
Budget constraints are a fact of life for most of us. What do we need to do to avoid any nasty surprises? An informal survey of some Gold Coast denture clinics produced the following information for people contemplating new dentures or wanting to update the ones they have. It still pays to do your own research, but this article gives some advice on where to start and what questions you might ask when seeking out the right Gold Coast denture clinic for you.
Gold Coast denture prices - where do you begin?
Determining the cost of dentures can be a tricky exercise. Conducting some research into what dentures cost near me by surveying various Gold Coast denture clinics, produced patchy results. Some clinics were reluctant to give even a ballpark figure. They explained that without seeing the patient's mouth, it was too difficult to know what was required and therefore could not put a price on it. Understandable if one is asking for a formal quote, but not for a price range.
This can be frustrating for the patient trying to find the best value for money by comparing what is on offer from various Gold Coast denture clinics. Other clinics were more transparent, displaying a general price range on their websites. The outdated notion of keeping prices closed to competitors has been replaced by the consumer driven demand for price transparency. Research has shown that consumers perceive price transparency as a demonstration of trust by a service confident in placing the value they offer above price.
Gold Coast areas surveyed
The informal survey involved a range of Gold Coast suburbs. Among those contacted on the northern Gold Coast, were Labrador, Southport and Ashmore. The mid Gold Coast suburbs included Broadbeach, Robina, Varsity Lakes and Burleigh Heads, while the southern gold Coast suburbs included Tugun and Tweed shire clinics. Not all clinics were willing to state a range of prices for their dentures, while others were more transparent, posting their price range on their websites or giving price information over the phone. Complimentary consultations, or some form of consultation cost subtraction if the patient went ahead with the treatment, were more common. From this you can conclude that the denture cost or any perceived travel inconvenience, may be worth the bother if there is good value to be had and savings to be made.
The following table of information is a guide only and not comprehensive due to the difficulty in generalising individual clinical situations and because of the reluctance of some clinics to reveal their prices.
Suburb Location
Full acrylic denture
$
Partial acrylic denture
(8 teeth)
$
Full acrylic upper and lower dentures
$
Chrome partial denture
$
Northern Gold Coast encompassing Labrador, Ashmore and Southport
$1,500 - $1,700
$1,500 - $1,600
From $2,800
$1,800 - $1,950
Mid Gold Coast encompassing Broadbeach Robina, and Burleigh Heads
From $1,100
From $2,200
From $1,400
Southern Gold Coast encompassing Tugun and Tweed shire
$1,100 - $1,300
$1,000 - $1,200
$2,100 - $2,500
$1,540 - $1,665
N.B: All prices are subject to oral examination and while current at time of publishing, may change.
Price is not the only thing Gold Coast denture wearers should consider
The price of new dentures, while an important factor, is not the only important thing you should consider when deciding on the best clinic for you. The cheapest denture is not always the best one, neither is the most expensive denture always the best value or the most suitable for every denture wearer. After sales service, trust in the oral health practitioners to deliver what they promise, clinic accessibility, available payment options, and complementary extras are all important factors to check thoroughly before you embark on your denture journey.
Does the denture clinic offer complimentary consultations?
A handy question to ask when you are calling up denture clinics for information is: do you offer free consultations? A complimentary consultation means the patient can attend the clinic at no cost, and decide firstly, whether the clinic is a good fit for them, and secondly, whether they can afford the prices quoted. Complimentary consultations are generally obligation free, so there is no pressure to decide on the spot. Therefore, you avoid any perceived embarrassment about not committing to the treatment or trying to extricate yourself if what is suggested doesn't suit. Not all Gold Coast denture clinics offer complimentary consultations however, so it pays to ask when enquiring by phone.
Does the Gold Coast denture clinic's website have an online quote facility?
Another useful tool is an online quote tool. Using the 'get a quote' button on a denture clinic website and entering a few denture-preference details, can produce a broad idea of costs without having to attend the clinic in person. Then, if the result aligns with your budget expectations, you can take it further with a consultation.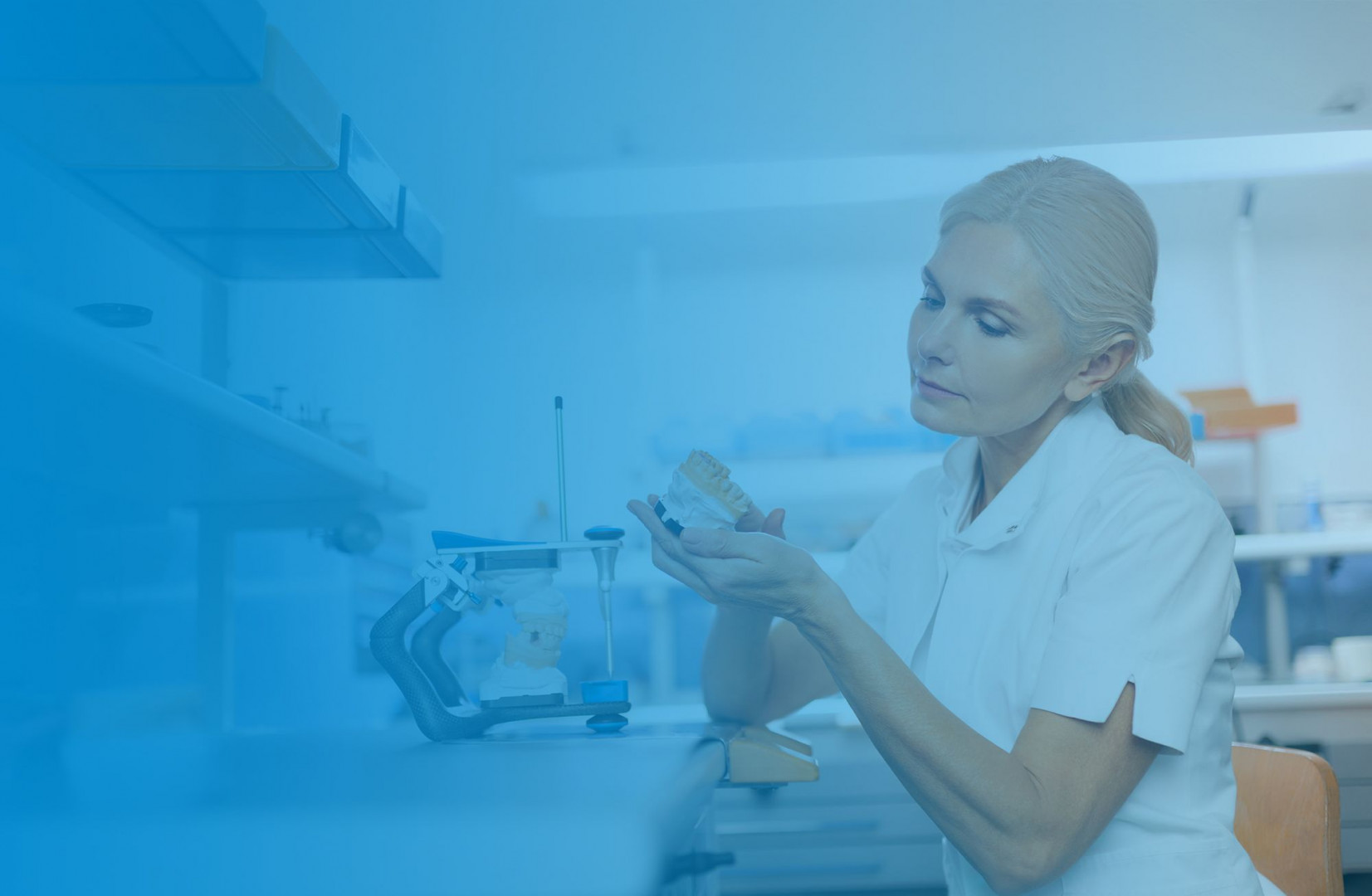 Looking for a quote?

What type of denture would you like?
Affordable dentures- on everyone's wish list
While denture price is not the only consideration for Gold Coast denture patients, it's certainly a determining factor for many denture wearers. After shopping around for your dentures, you may find you like the staff and location of a particular clinic and the accessibility is suitable, but what if the denture prices are beyond your budget? Not all is lost. There are other considerations to weigh up and other options available.
Why new dentures should be considered priority purchases
An important consideration is how much of a priority your teeth are to you. What value do you place on your comfort, appearance, and ability to enjoy your food and lifestyle? We are a nation of bargain hunters in these days of relentless sales and special offers. We've become used to asking for discounts. And that might be fair enough if you were shopping for a lawn mower or car, but do you really want bargain basement teeth? Or would you prefer the best quality teeth possible at a fair price? It's a no brainer really. However, what can you do if you simply don't have the money?
Payment options
You may be pleased to know that there are other payment options that don't require you to have the money up front. So, on your list of questions when sourcing the right Gold Coast denture clinic, should be to ask what denture payment plans they offer. Ideally, you want a 'no interest payment plan' that allows you to spread the cost over several well-spaced payments. There are many provided by outside companies, but not all Gold Coast denture clinics offer that facility, so it serves you to put this on your list of questions.
Government assistance is available for the purchase of dentures for those who qualify. For example, assistance with the purchase of dentures is available through the Department of Veteran Affairs for returned service persons. Other assistance is available through state health schemes. The latter require assessment at a state-run hospital, but the waiting lists are often long.
Cost of full dentures on the Gold Coast
The cost of full dentures rests on the type of materials from which they are made, and more recently, how they are made – whether hand crafted or digitally constructed. Most often, patients have combination sets with full or partial upper or lower. Ideally your Gold Coast denture clinic will have examples to show you and assist you to choose the best options for your unique clinical and budgetary situation.
For a full set of acrylic dentures, prices ranged from $2100 up to $2800.
Cost of partial dentures on the Gold Coast
As with full dentures, your choice of partial dentures will depend on your unique clinical situation and your budget. All dentures are custom made so the combination of components determines not only the price, but also how they feel in your mouth, their appearance, longevity and how robust they are.
Depending on how many teeth are required, the cost of an acrylic partial denture begins at around $750 up to $1700. Whereas, a chrome cobalt partial denture begins at $1200 up to $1950.
Why compare the price of cheap dentures with expensive dentures?
Being cash strapped should not exclude you from exploring all options when you are contemplating new dentures. Equally, it pays to remember that cheap dentures don't have to mean inferior dentures. There is plenty of anecdotal evidence of long-term denture wearers having acrylic dentures which have lasted for ten or more years.
Australia's dental industry is well regulated, and all materials used when dentures are made in Australia must comply with the Therapeutic Goods Association requirements. Your prosthetist will help you weigh up whether more expensive dentures will serve you better in the long term and be therefore, more cost effective.
What about digital dentures?
The recent advent of new technology like digital dentures, involving the 3D printing of dentures, has introduced a new cost element into the mix. Not all clinics contacted had the expensive technical equipment needed to make these dentures. Advocates for digital dentures say the finished product is quicker to make, and lighter in the mouth. Other clinicians expressed concerns that the technology for making digital dentures is still in its infancy. Because of the mobile nature of the mucosa, intraoral scanning can therefore be subject to error resulting in difficulties with fit. Further, the costs for the denture clinic to purchase the digital equipment and the training required to achieve optimal results, pushed up the price of the finished product to the patient [ref]. While not opposed to the new development, many clinicians preferred to take a wait and see approach. The important point for those contemplating digital dentures is to expect to pay more.
What happens if I'm not happy with my new denture?
Another vital question to resolve before committing to a denture clinic is, what happens if you're not happy with the result? This applies to the technical aspects of the denture like fit and comfort. The 'try in' phase will determine the denture's appearance aspect before its final completion.
You need to be sure that the clinic who makes your denture will stand by you if things don't quite go to plan. However, it's not uncommon for new dentures to take time to 'settle in'. This is especially the case if teeth have been extracted beforehand. Your mouth must heal, and the oral tissues shrink before your denture fit can be fairly assessed. Adjusting the denture's fit is an expected part of the process. Being able to trust your oral clinician to perform what is needed is paramount. While most clinics make a number of adjustments as part of the price, it is wise to find out how many adjustments are covered before you begin.
Ask about denture guarantees
When asked about denture guarantees, most denture clinics were quick to say they stand by the quality of their workmanship. This makes sense. Bad news travels quickly and reputations and livelihoods are at stake. In the absence of a formal guarantee if you are not happy with your denture, the first step is to try to resolve any issues with your practitioner. If this fails, there are regulatory bodies to protect you from shoddy workmanship or faulty materials. Of course, no one wants the stress of having to go down that path when a little prior research, some asking around, and reading online reviews can give you an idea of what standard to expect from a clinic.
What needs to be said about trust and transparency
The process of acquiring dentures can be different for each patient due to their unique clinical situation. The number of teeth needed, the type of denture required, it's mode of manufacture, the finished appearance you desire, all translate into the final cost. Shopping around to clarify what kind of outlay is involved avoids misunderstandings and any unexpected costs. Remembering of course that the investment you are making is not just a monetary one, but an investment in your appearance, lifestyle, and confidence. The no interest payment plans available these days, can offer greater flexibility should you decide to purchase more sophisticated dentures than your budget would normally allow. Only you can weigh up if the extra expense is warranted to get greater aesthetic qualities, comfort or longevity for the money expended.
---
Disclaimer – Always consult your oral health professional for expert advice about your unique personal situation. The information given here is of a general nature and for the purpose of education only. It is not meant to replace the advice of your oral health specialist
---
Northern Rivers Denture Clinic is located in the heart of Tweed Heads, southern Gold Coast. Finally have the smile you deserve with handcrafted, quality dentures.