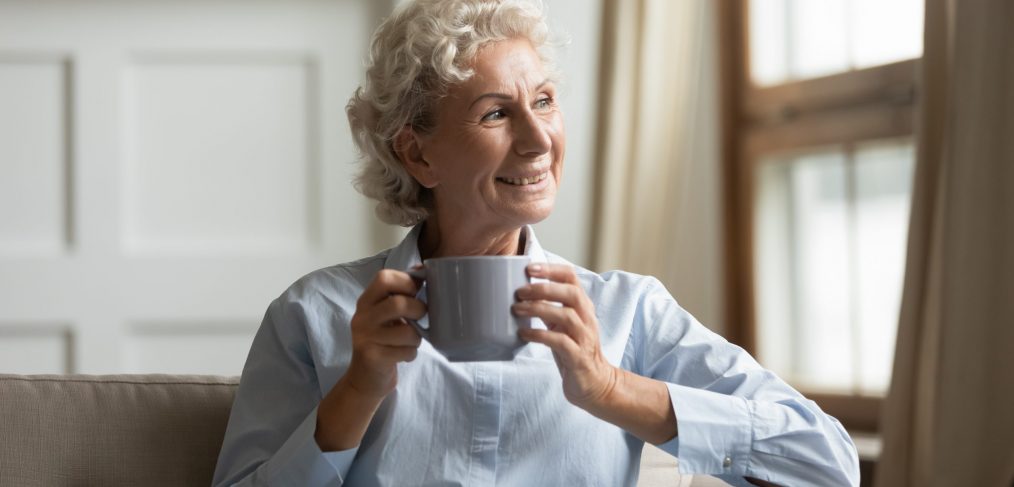 Personal satisfaction guarantee
Getting dentures can be a stressful experience for various reasons. But this stress should never be because patients are worried about getting the best denture outcome. This is why having a personal satisfaction guarantee is so reassuring.
Dental prosthetists who are confident in their ability to deliver good dentures to their patients in a timely manner, have no qualms about offering a satisfaction guarantee and would not do so unless they could deliver the goods. They take pride in the high standard of their work. They care about their patients. After years of training and a considerable investment of time and money into their chosen profession, it's unlikely they would make promises they can't keep.
Why don't all denture clinics offer a guarantee?
There are various reasons a satisfaction guarantee isn't standard practice for all denture clinics. One reason is there are already guarantees in place to protect the Australian consumer. Australian regulatory bodies like the ACCC oversee fairness in the delivery of services. They provide guidelines to which service providers must adhere.
If these conditions aren't met there are other government bodies that provide redress like the Department of Fair Trading.
What is a personal satisfaction guarantee?
In a denture clinic context, a personal satisfaction guarantee is the prosthetist's commitment to defer to their patient the sole and unilateral discretion as to whether the denture they are purchasing is acceptable.
The terms of this guarantee may vary according to the clinic you have chosen. It's wise, therefore, to ask for a written statement of the guarantee before you embark on your denture journey.
How does a personal satisfaction guarantee help me?
A personal satisfaction guarantee offers you as the patient, reassurance any concerns you have will be heard and rectified within the terms of the guarantee. This means you can embark upon the denture process confident in the knowledge that you are purchasing something which will fulfill your needs: aesthetically, functionally, and in terms of fit and comfort. The very fact that a satisfaction guarantee is offered, demonstrates the denture clinic's confidence in their expertise to deliver a product that meets your expectations.
Existing Government consumer protection
Even though there are government bodies to ensure the observance of consumer rights, it could be perceived dealing with government red tape is too arduous. The very thought of it puts people with genuine concerns off.
It's easier to deal with a provider who is so confident in their skills and quality of their work that they offer their own commitment to you – their own personal satisfaction guarantee.
What's in it for my prosthetist?
While having a satisfaction guarantee serves you as the patient, it is in fact beneficial to both parties. Many of the issues challenging dental prosthetists and their patients have their roots in mismatched expectations. While oral health professionals strive to clarify all aspects of the denture process to their patients, misunderstandings often persist.
It's in everyone's interests to have a clear understanding of what the patient expects of their new denture and if these expectations are realistic. A clear understanding of each other's expectations firstly serves you in getting a product you're happy with and secondly serves the prosthetist by assisting a trouble-free delivery of the best product possible.
What are the parameters of a personal satisfaction guarantee?
Ideally, denture clinics offering a personal satisfaction guarantee to their patients will clearly outline their parameters. There are two distinct areas to consider. Firstly, and always paramount is the fit, comfort and functionality of the denture. Secondly, there is the aesthetic factor which is how the denture affects your appearance. The colour and shape of the teeth and how it affects the overall look of your face are a part of this aesthetic factor.
1. Fit, comfort, and functionality
How does a personal satisfaction guarantee protect you when it comes to the fit, comfort and functionality of your new denture? Issues like sore spots, rubbing, or incorrect fit aren't uncommon with new dentures as your mouth and facial muscles adjust. Your prosthetist will adjust your dentures until you can eat and chew normally without discomfort.
Sometimes, despite every precaution being taken, and through no fault of yours or the prosthetist, things don't go to plan. There are rare cases that can't be foreseen. In these cases, having a satisfaction guarantee is invaluable.
A case in point is when bite registration (how your upper and lower teeth meet) has been difficult to achieve accurately because the patient has been unwittingly tense when undergoing impressions, or because they've not had teeth for a while. The result is the denture doesn't fit comfortably and it can't be adjusted to remediate the problem. A satisfaction guarantee ensures the clinic will make a new denture for you to achieve optimum fit and comfort with minimal fuss.
2. Aesthetics
It's not uncommon for patients to have doubts about how their denture looks. Perhaps you expected the denture would give you a more youthful appearance by ironing out lip wrinkles. Or perhaps you aren't happy with the tooth colour or shape.
Prosthetists address the issue by giving patients the opportunity at the 'try in' appointment to see how the final denture will look. This appointment involves 'trying in' a preliminary wax version of the denture, complete with chosen teeth, prior to making the final denture. You can then see how your final denture will look therefore allowing your prosthetist to make changes if necessary.
You may be asked to sign a statement at this stage to confirm your satisfaction with the denture's appearance before the final denture is crafted. It's at this point you have the opportunity to have changes made should you so wish.
Be aware, however, given the time and work each change entails, the number of times you can make changes may depend on your choice of denture and its price. More expensive dentures may have additional opportunities to make changes built into their cost, while changes to less expensive dentures may be limited.
While changes can be made at any phase of the denture process, even after they are completed, once you have approved the denture aesthetics at the try-in stage, you can expect further changes will incur additional costs.
If you find making a firm decision on how your dentures look difficult, it may be a good idea to ask for a photo be taken for you to consult at home for a day or so before committing to the next phase of your denture manufacture.
What about when the unexpected happens?
Sometimes things don't go to plan. What happens then? Firstly, a prosthetist who backs his own expertise will seek to put prevention before cure. A good prosthetist knows that his/her responsibilities begin before the patient even begins their treatment. They know how essential it is that patient/ prosthetist expectations must align. They also know this won't happen unless they prepare their patient by giving them comprehensive information about the treatment. Dental prosthetists are well aware of how important mental preparation is in this patient education process and act appropriately by inviting requests for clarification and information.
A final word
A personal satisfaction guarantee has benefits for the patient and the denture clinic. Having one can reassure you as the patient that your interests will be served to your satisfaction. It is also an indication that the clinic you have chosen has faith enough in their ability to back their expertise and service.
While clinics not offering this guarantee may still provide an excellent product, you are assured of some personal control over the final outcome if your chosen clinic has a personal satisfaction guarantee.
---
Disclaimer – Always consult your oral health professional for expert advice about your unique personal situation. The information given here is of a general nature and for the purpose of education only. It is not meant to replace the advice of your oral health specialist
---
Northern Rivers Denture Clinic is located in the heart of Tweed Heads, southern Gold Coast. Finally have the smile you deserve with handcrafted, quality dentures.