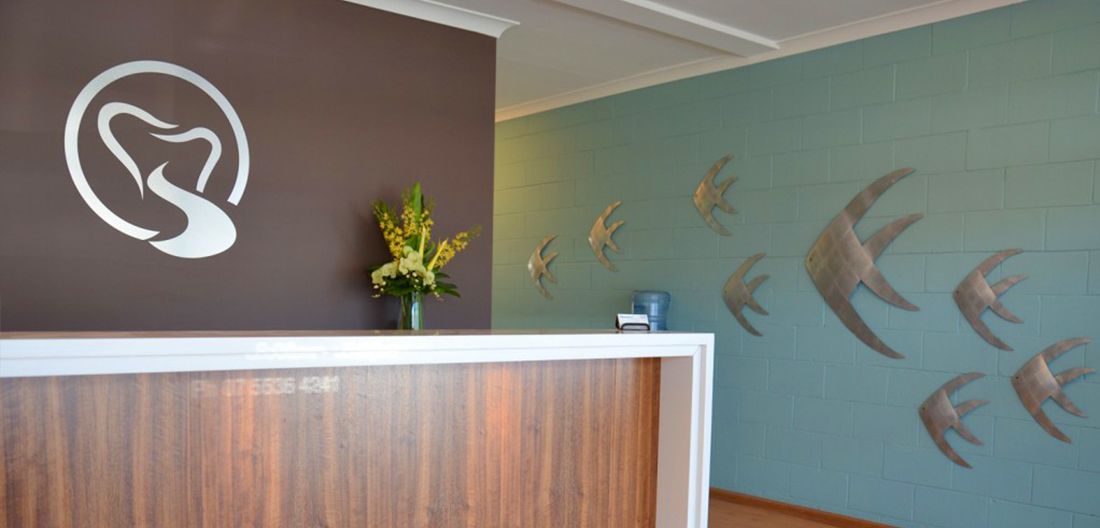 After you decide to get dentures, the next big decision is choosing the best denture clinic for you. What are the most important aspects to look for? Choosing the right denture clinic is a personal and different experience for each individual. In this article, we discuss factors you might consider, listed in a suggested order of priority
Integrity
In Australia when you visit a health provider, you can reasonably expect you're in the care of a qualified and trustworthy practitioner. Standards for oral health providers are rigorous, operating within a highly regulated industry. Protection from shoddy workmanship, poor practices, and sub-standard materials for the Australian public is high. In the rare event you have a problem, there are multiple ways available to address these issues with consequences for non-compliant denture clinics. Also, you can be assured that Australian dental prosthetists must attain high qualifications and meet stringent standards of hygiene. They must also commit to 'best practice' regulations with ongoing training to maintain their registration.
Trust
Trust in your health providers is crucial and covers many aspects of your denture experience. When choosing the best denture clinic for you, trust should be at the top of your list. What are the elements of trust to look for?
Is your prosthetist properly qualified?
Is your denture clinic complying with health and hygiene regulations?
Are they charging a fair and reasonable price for the work they're doing?
Are they transparent about their charges?
Will they be there for you if things don't go to plan?
Do you feel a 'connection' with your denture clinic/prosthetist?
Does your prosthetist listen to, and show respect for you?
Qualifications
Can you trust your prosthetist knows what they're doing? The purpose of attaining formal qualifications is to ensure health professionals have had the appropriate training to a national standard. Generally, dental prosthetists display their qualification certificates on the walls of the clinic. If you don't see them, you are entitled to ask. To practise, they must also be members of the regulatory body The Australian Health Practitioners Regulation Agency (AHPRA) which registers dental prosthetists among other health professionals. Prosthetists must adhere to an annual training program designed to keep their knowledge current and on which their continuing registration depends.
Hygiene
As the world gears up to tackle the COVID19 or coronavirus, it's important to know that your safety is paramount while attending your oral health provider. In Australia, standards for health providers are already very high and monitored to maintain optimal hygiene using prescribed prevention and control of infection measures. The clinic you choose will be one that goes the extra mile to reassure and protect their patients. Together with the usual strict infection prevention and control protocols, measures like hand sanitation should be available for patients. Regular use of sanitising wipes on clinic surfaces will also be employed. Your chosen clinic will insist patients not attend if they are unwell. Even if suffering a common cold, it's always sensible to wait until you're fully recovered before going out, especially to your denture clinic.
On the subject of hygiene in 'Tips for Patients', the Australian Health Practitioners Regulatory Agency website recommends asking questions and conducting your own research before committing to a denture clinic:
Take a look around the clinic. Does is present well? Is it neat and clean?
What about the staff – are they presentable? Is your prosthetist wearing appropriate protective clothing like gloves, mask and glasses for infection control?
Does the surgery have a sink for handwashing?
Check to see if the instruments are new and disposable. If not, make sure the surgery has an autoclave for correct sterilisation.
Don't hesitate to ask any questions you may have about how the clinic implements their infection control plan.
Make sure your oral health provider is registered. This ensures they meet national standards and have the correct level of expertise. You can check the National Register of Dental Practitioners online, to confirm.
Price
How much things cost is always an important consideration, no matter how well off or otherwise you are. You want to know you're getting good value for your money. Can you trust that the fees being charged are fair and reasonable? The clinic you choose will be open and transparent about their costs. Ideally, they will have a page dedicated to denture costs on their website. They will inform you of the extras or additional costs before work begins. You don't want any nasty surprises when it comes time to pay.
Connection
Having trust in your prosthetist and denture clinic staff goes a long way to ensuring you also have 'connection' with them. A connection is an unspoken understanding between you and the clinic that they will always act in your best interests. Why is this important? Without trust, you can't be sure your needs will be addressed to your satisfaction. You may wonder if the health provider is doing what's right for you or charging a fair and reasonable price. Even more critical, will that denture clinic stand by you if things go wrong? After all, we all know that despite the best intentions sometimes the unforeseen happens. But, it's what your clinic does about it that counts.
How can you establish if there is trust between you and your denture clinic?
Be proactive in your first encounter with the clinic. Ask yourself: do they listen carefully to what you are saying? Do they show respect? Are they empathetic about your issues? Do you feel like a valued patient rather than a problem to be dealt with? Are they informed and professional in their approach? Do you have a sense of ease in their presence?
Staff
Having a connection with your denture clinic extends beyond the prosthetist to the clinic's staff. We all value friendly helpful staff to deal with. This is especially the case when it comes to our health. Knowing we can call and have the person we are talking to understand our queries and be willing to help resolve them, is essential. We should settle for nothing less.
Locality
Ideally, for reasons of convenience, you should try to choose a denture clinic in your local area. Getting a denture involves numerous visits to your denture clinic so it's handy to have one close by.
Accessibility
Patients with mobility issues, whether just wanting to avoid steps, or because they are using wheelchairs or mobility scooters, must have easy access to the clinic. Choosing a clinic where you don't need to negotiate stairs and which has easy parking within a short walking distance, is important. Ample parking is a bonus.
The ins and outs of choosing the best denture clinic
We all know how valuable 'word of mouth' endorsements are so be sure to:
Ask family and friends or Facebook support groups to recommend denture clinics they have been happy with.
Check denture clinics' websites online.
Compare their prices and find out what they offer; are warranties offered for example?
Decide what is most important for you and rate each clinic accordingly.
Visit the clinics that fit the most items on your list of priorities or at least call them for a chat.
There may not be any one clinic that ticks all the boxes so prepare to compromise on some less crucial things like proximity. While traveling beyond your local area may be inconvenient, it may be a clinic situated farther away offers the most benefits on your list.
A final word on choosing the best denture clinic
After making a comparison of denture clinics you may find that each one has advantages and disadvantages. You may like the look of one, but it happens to be a whole state away. Or another may not especially impress you beyond its very attractive prices. The priorities for each patient are going to be different and very personal. But a little homework done now may save you a whole lot of bother later.
---
Disclaimer – Always consult your oral health professional for expert advice about your unique personal situation. The information given here is of a general nature and for the purpose of education only. It is not meant to replace the advice of your oral health specialist
---
Northern Rivers Denture Clinic is located in the heart of Tweed Heads, southern Gold Coast. Finally have the smile you deserve with handcrafted, quality dentures.